First things first, we have to talk about Christopher Kane Resort 2011, which is delicious, spacey, and all things that I love. Observe:
(Listen to this too and while you gaze/drool)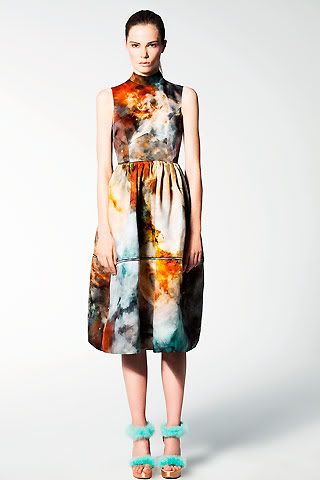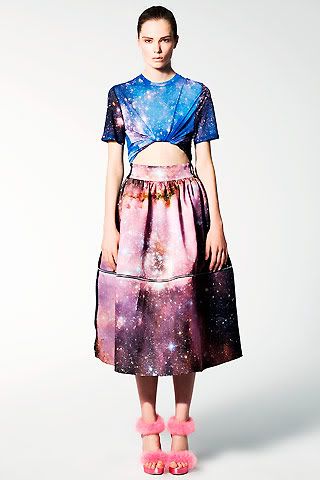 Secondly, I have to apologize for not being an avid blogger and instead being a sleep deprived, food-devouring zombie. Good news is that I'm leaving for Seattle in twelve hours and I'm bringing with me some precious cargo: my laptop where all desirable magic is brewed, and my grandma who has a thing for taking heinous amounts of pictures. My suitcase is overflowing with the strangest items in my closet so I promise, absolutely promise some outfit fun when I get back.
Lastly, my friend and I are starting up our own zine which should be coming out sometime in August. I'll have some links/more information for you soon. Email me if you are interested, we're open to just about anything as far as writing and art goes. If you even have an inkling of interest in getting involved, talk to me. I'll convince you to actually do it. Get excited kids!