Meadham Kirchhoff paired with Topshop to create an "affordable" collection. What resulted of this pairing, which should have been cosmically amazing, is a little lackluster. There are some standout dresses that are covered in sparkly, lacey detailing, but the six polka dot t-shirt things that make up like a fifth of the whole lot kind of kill the depressed fairy vibe and make me want to do aerobics instead.
What I do love: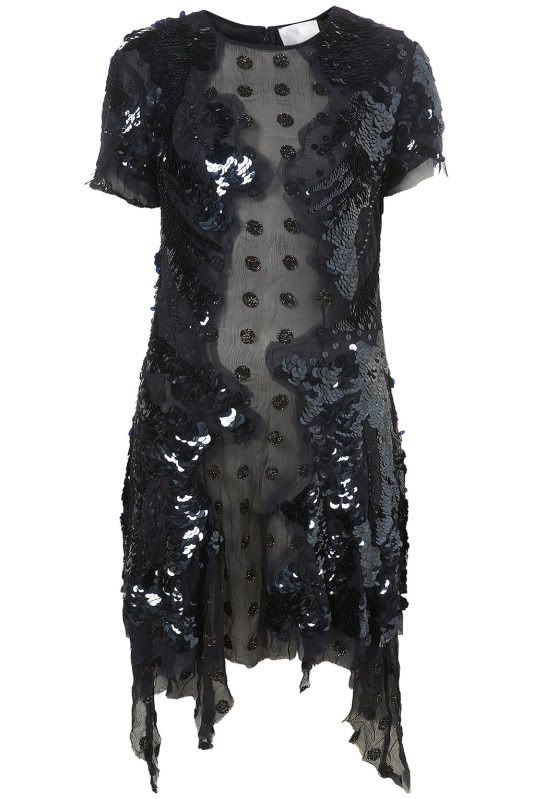 Things that fall in the
why?
category: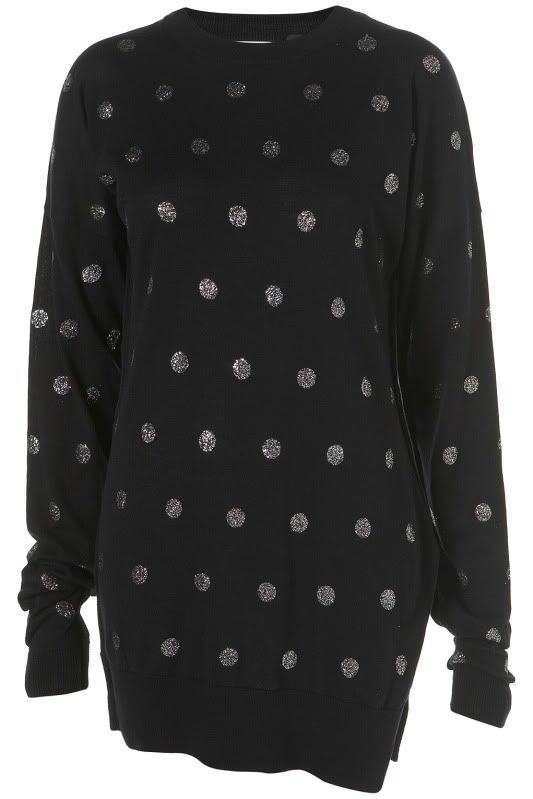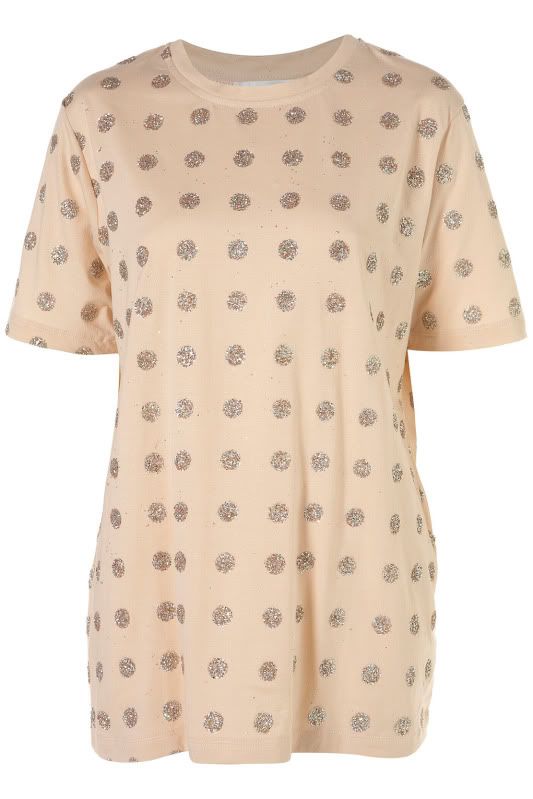 The glitter is already falling off! Meadham! Seriously?
Now, Kate Moss SS10, which I really dig. There is quite a bit of variation, yet the whole thing still resembles a coherent collection. For a Spring/Summer collection there is a good amount of black which somehow works well with the nudes and pastels. And then there is the video which accompanies the line, in which Kate Moss will try to seduce you. If the Strange Boys hadn't been used as the shimmy-inducer here, I probably would have stopped watching because you can't even see the clothes that well. It's more a showcase for Kate's squinty/sexy eyes, golden locks, and weird dancing. That being said, I've still watched it three times in the last ten minutes because I love Ryan Sambol's voice and the blinding lights.
Favorites:
I've also had a long-standing love affair with Topshop's shoe department, and these are my recent flings: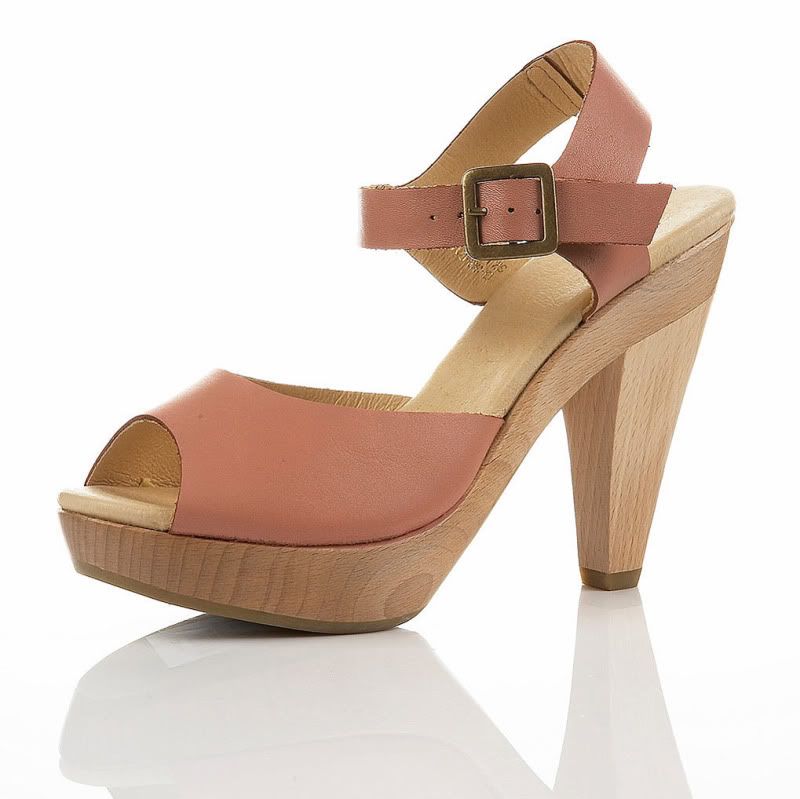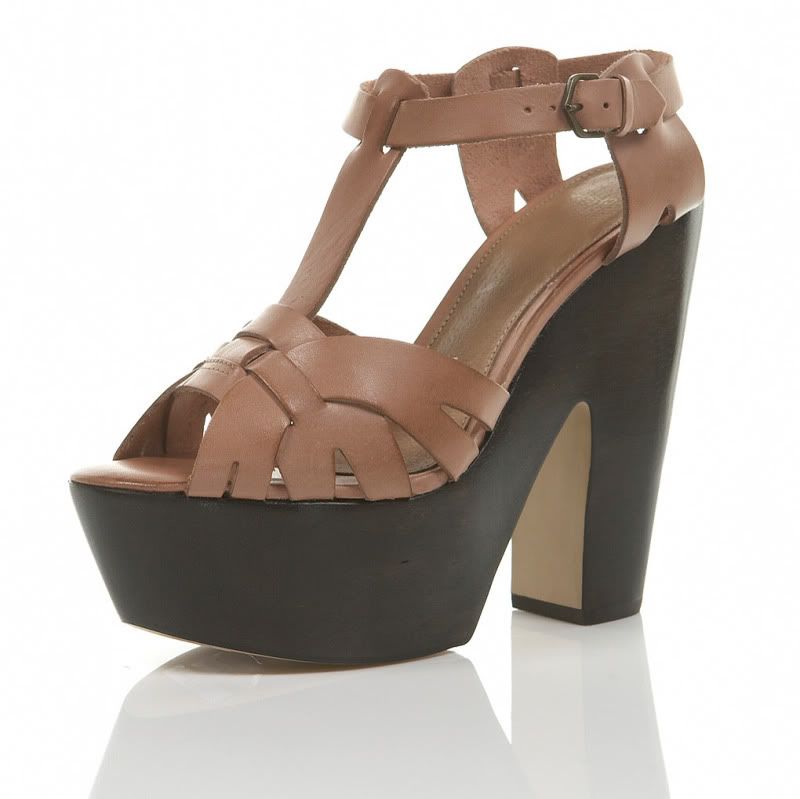 I need. And I know everyone is going NUTS over the makeup line, and while I like the packaging, I think it's overpriced and not gasp-worthy.
That's enough, I need to get back to living. Not really.